Postdoc positions in the Nonlinear Dynamics Group at Sapienza University
The 2 postdoc positions are supported by a project of the European Office of Aerospace Research and Development/Air Force Office of Scientific Research (EOARD-AFOSR).
The project takes inspiration from nature to realize a metamaterial exhibiting the highest possible energy dissipation across an unprecedently wide frequency bandwith. Its fabrication principles make use of a combination of 3D printing and electrospinning processes.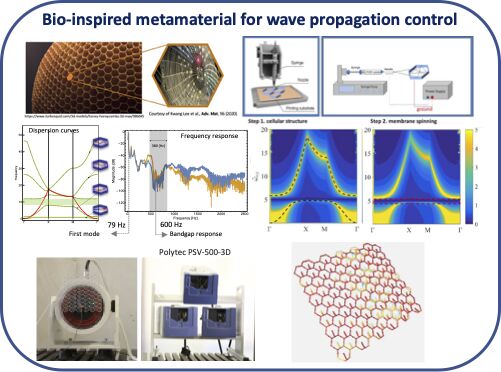 The two postdocs will tackle computational and/or experimental tasks such as: 2D cellular material computational models; Reduced-order models; Perturbation approach to nonlinear metamaterial wave propagation; Optimal design of the cellular material; experiments via 3D laser scanning vibrometry.
Send your: CV, letter of motivation, statement of research interests
To: walter.lacarbonara@uniroma1.it
No later than December 15, 2022