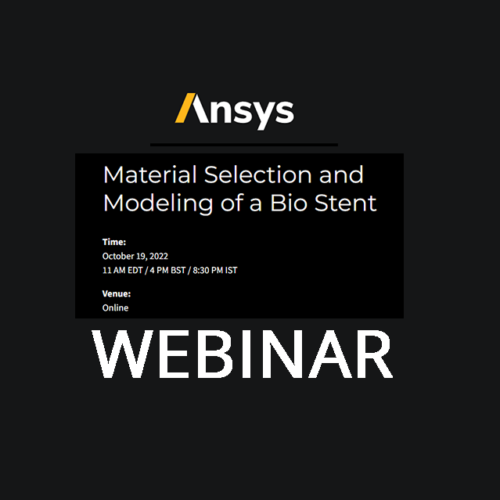 Around 92 million people in the USA alone are affected by cardiovascular diseases every year. Coronary artery stents have been one of the most revolutionary medical devices to significantly improve life expectancies while being mostly non-invasive medical procedures, reducing patient recovery time and costs.
Traditionally, stents are comprised of metal alloys such as stainless steel and cobalt-chromium. However, there is a need to develop customized stents with better design, performance, and novel materials, depending on the medical issue. Customized stents are possible with a robust design optimization workflow where material selection and modeling come into play. These concepts are included in the instruction, where students learn how to make requirement-based critical materials choices in design projects and weigh choices over various constraints like production, design restrictions, and interaction with other materials in the environment.
What Attendees Will Learn
How students can use the Materials Selection Methodology developed by Professor Mike Ashby to identify the best material candidates for a stent
What computer-aided design model of a stent can be used to generate realistic simulation results
How to test the different material candidates to determine the best choice, using Ansys tools
Academics and educators teaching or interested in engineering topics; materials selection, medical devices, bioengineering, mechanical engineering, product design, computer-aided design, FEA simulation be sure to register for this upcoming webinar on material selection and modeling for bio stents.
Lakshana Mohee
Madhumita Saravana Kumar