Our CompMech group member Riccardo Brucculeri, in collaboration with LAMSC (Department of Chemistry, University of Pavia), is currently developing innovative 3D printing technologies for metallic and ceramic materials.
We are mainly focused on three aspects:
Low-cost
Versatility
Sustainability
To achieve all the requirements above, we have chosen robocasting. This printing technology involves a pseudo plastic slur, usually referred to as an ink. The paste is made by mixing a polymeric binder, a solid powder and eventually some additives as dispersant. The right combination creates a fluid that exhibits a shear-thinning behavior suitable for 3D printing extrusion. To achieve our eco-friendly purpose, we aim to only work in aqueous environment. To further implement sustainability, non-toxic binder is used.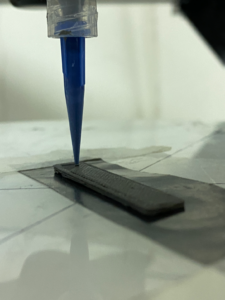 Fig. 1: AISI 16Mo3 based ink depositing via Robocasting.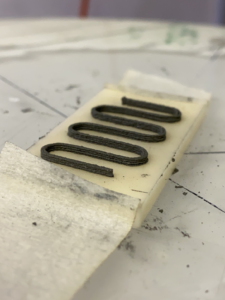 Fig. 2: NiTiNOL based ink depositing via Robocasting.
Within our facilities,  a wide range of different materials have already been  found to be 3D printable via robocasting:
SS316L
AISI 16Mo3
NiTiNOL
ZrO2
CuO
Video 1: 16Mo3 based ink during the deposition process.
As can be guessed from the list above, the versatility has been guaranteed. Both ceramic and metallic materials can be processed with no remarkable differences in the procedure. To conclude, our custom system uses traditional FDM components. By doing so, the costs of the technology are significantly lowered compared to a traditional laser 3D printer which is the actual industry standard.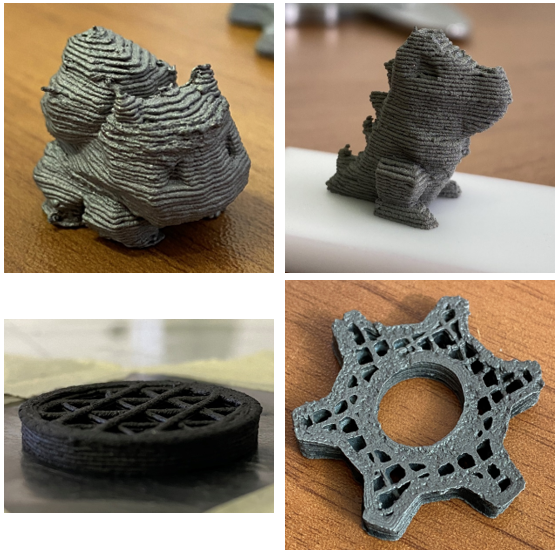 Fig. 3: Four different and complex shapes 3D printed via robocasting. From top left: a) SS 316L based ink b) NiTiNol based ink c) CuO based ink d) AISI 16Mo3 based ink.