The first prototype of an infusion controller has been developed as a joint effort of all the partners of the Digital Smart Fluidics project and successfully tested at the DEMO Lab based at the University of Pavia. 
The innovative device aims at improving the precision of intravenous therapies and allows the remote control thanks to a cloud-based platform, a mobile app and a ward monitoring workstation.
Digital Smart Fluidics for Life Science is a project promoted by the "Research and Innovation Hub" call for tender of the Lombardy Region and it is focused on the creation of a standardized fluidics platform to develop smart biomedical devices and equipment for hospital and home infusion therapy.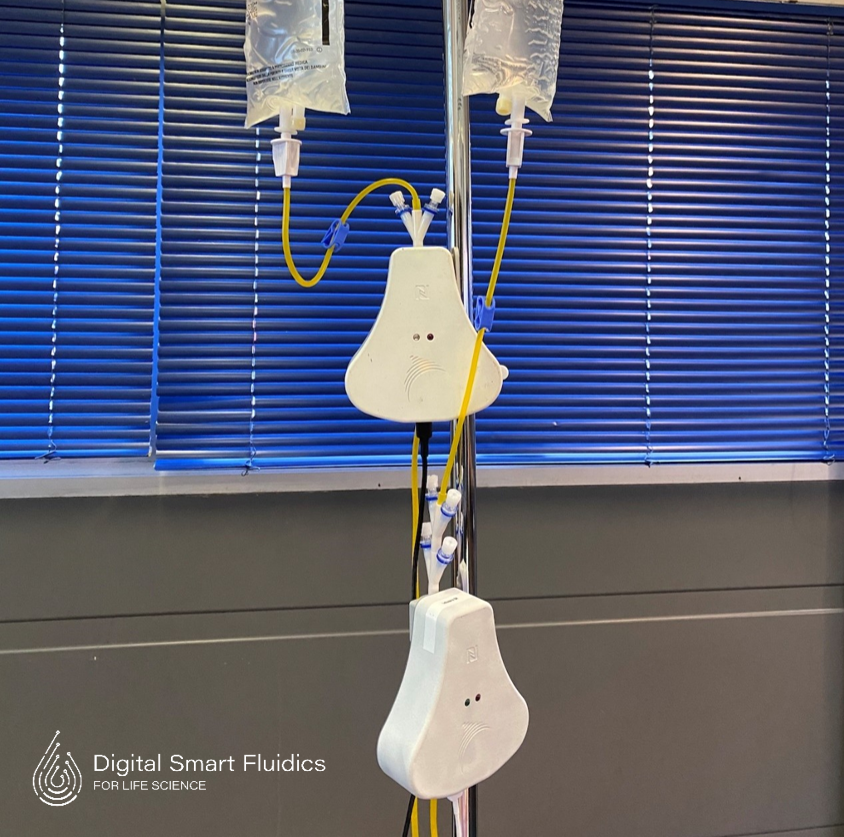 Fig. 1: An infusion controller that have been programed via a mobile app of the nurse, delivering a drug in the bloodstream of a mock patient. The infusion is remotely monitored through a cloud-based interface.